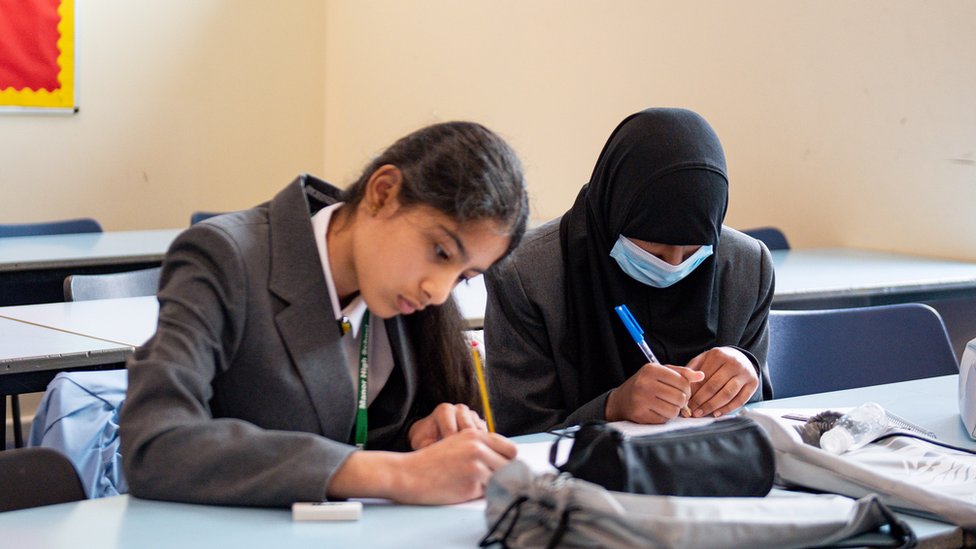 Teachers have warned of
a "collapse" in secondary school attendance after the second wave of the pandemic spread across the UK during autumn.
Relatively few pupils have tested positive, but hundreds of thousands have had to learn from home after being required to self-isolate.
What impact is that having on schools, parents and pupils themselves, as many prepare for exams?
'Pupils give us a look of dread'
Even before mid-October, when Northern Ireland's "huge wave" of cases came to Lisneal College in Londonderry, principal Michael Allen says about five of the GCSE year group of 135 pupils had not returned because of…


Source news bbc.com, click here to read the full news.