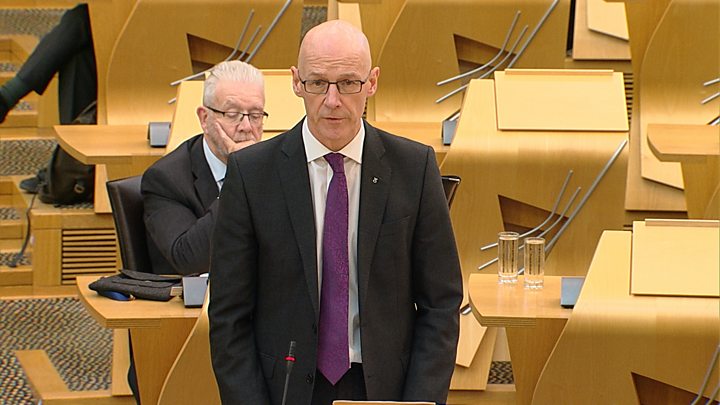 National 5 exams are to be cancelled in Scotland in 2021 and replaced with teacher assessments and coursework.
Education Secretary John Swinney said going ahead with all exams during the continuing Covid pandemic was "too big a risk".
Higher and Advanced Higher exams will go ahead as usual – but will start on 13 May, two weeks later than planned.
The move came as new restrictions were imposed across Scotland in response to a sharp rise in new coronavirus cases.
Schools are to remain open but Mr Swinney said it was likely students would still face disruption – meaning an "alternative approach" was needed.
He said National 5 qualifications – which account for about half of all exams sat in Scotland and are roughly equivalent to GCSEs in England – would be judged on "teacher judgement supported by…


Source news bbc.com, click here to read the full news.