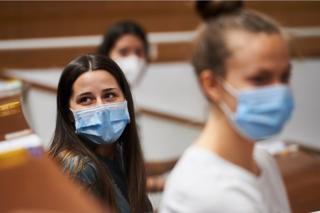 A great migration is under way. Children have returned to school and students are beginning to leave for university. Will the UK be able to avoid the outbreaks experienced at some US universities, asks Dr John Wright of Bradford Royal Infirmary.
In the hospital we continue to see small numbers of patients with Covid-19. We walk a tightrope of preparing for the autumn surge while trying to get all our normal clinical care waiting lists back to pre-pandemic levels. The lull in acute cases provides a tense truce. In the empty visitors' car parks discarded facemasks are the new tumbleweed.
Meanwhile in the city the fever is rising. Every day…


Source news bbc.com, click here to read the full news.