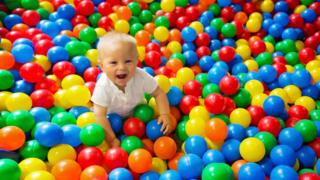 They are the salvation of a rainy day – where children can fearlessly fling themselves up and down brightly-coloured, spongy mats as parents seek solace with coffee and a chat, the latter usually drowned out by deafening, delirious-with-happiness screams.
But soft play centres face being wiped out amid the coronavirus pandemic as one of the last industries to have a proposed opening date. In the last three weeks, at least 15 have closed their doors permanently and many more are set to follow.
More than 25,000 people have signed the #RescueIndoorPlay petition, calling on the government to make a decision on reopening or offer more financial support to the UK's 1,100…


Source news bbc.com, click here to read the full news.