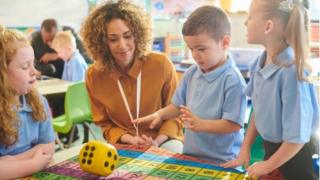 Plans to introduce a baseline assessment for Reception pupils are being delayed a year to September 2021.
The Department for Education has written to all primary schools in England following discussions with head teachers' unions.
Heads had been pushing for a delay to the introduction of the assessment designed to check where pupils are when they enter school.
The assessment is part of a system of tests to track pupils' progress.
School standards minister, Nick Gibb, said: "As we prepare for all children to return to school in September, I know teachers are working tirelessly to provide extra support to children to recover from the impact of the coronavirus.
"In light of these…


Source news bbc.com, click here to read the full news.