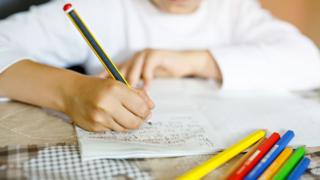 More than 1,500 UK paediatricians have signed a letter to the prime minister calling for clear plans on getting children back into school.
They say the absence of millions of children from schools "risks scarring the life chances of a generation of young people".
Their concerns centre on the mental and physical health of children who have missed many months of education.
Plans for schools reopening have been published in Scotland and Wales.
The letter from the Royal College of Paediatrics and Child Health calls on the UK government and the Northern Ireland Executive to follow suit.
"School is about much more than learning," the letter says.
"It is a vital point of contact for public health services, safeguarding and other initiatives.
"This includes access to mental health support, vaccinations, special therapies, free school meals, physical…


Source news bbc.com, click here to read the full news.