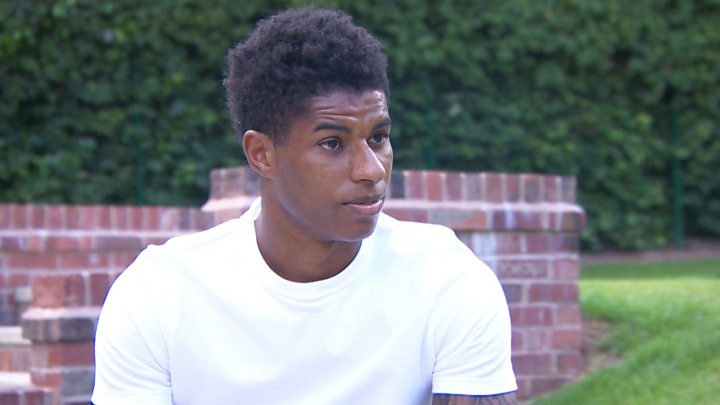 About 1.3 million children will get free school meal vouchers during the holidays, following a campaign by footballer Marcus Rashford.
The Manchester United forward, 22, welcomed the six-week voucher for eligible children, saying: "Look at what we can do when we come together."
Labour leader Sir Keir Starmer said the move was a "welcome U-turn".
Prime Minister Boris Johnson praised Mr Rashford's "contribution to the debate around poverty".
All children eligible for free school meals in term time in England will benefit from the "Covid summer food fund", Downing Street said.
The support works out as about £15 a week per recipient, and will cost about £120m.
BBC political correspondent Chris Mason said he was told this was "additional funding agreed by the Treasury".
Who gets free school meals?
Live reaction as…


Source news bbc.com, click here to read the full news.