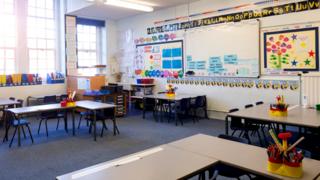 The partial closure of schools in England could continue into the autumn and into November, the Commons education committee has been told.
Primary schools opened more widely to several year groups in some areas this week, 10 weeks after they were closed as part of Covid-19 lockdown measures.
Secondaries remain shut and around eight million pupils are out of school.
David Laws, chair of education charity EPI, said assumptions all pupils will return in September may be wrong.
The committee was hearing evidence on the impact of the coronavirus pandemic on education and children's services.
'Immense loss'
Mr Laws, also a former education minister, said: "There's a temptation to think we are in a kind of home learning now and hopefully all back in September. Sadly we may end up with considerable disruption to school in September, October and November."
He…


Source news bbc.com, click here to read the full news.