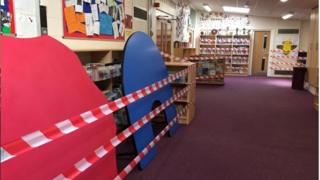 School governors want ministers to drop plans for all primary pupils in England to return before the summer holidays.
The first wave of children is due back from Monday but the government wants all primary pupils in class for the last four weeks of term.
This ambition piles pressure on schools "when actually it wouldn't be safe", said Emma Knights, chief executive of the National Governance Association.
Ministers say the return of all pupils will depend on updated safety advice.
Last week the schools minister Nick Gibb told MPs any decision on whether all pupils should return would be led by the science, and no decision had as yet been made.
No decision on all primary years back to school
How do schools double classes with no extra rooms?
Many schools have been open to the children of key workers and vulnerable children throughout the lockdown, with all the others attempting to follow the primary curriculum at home.
From…


Source news bbc.com, click here to read the full news.