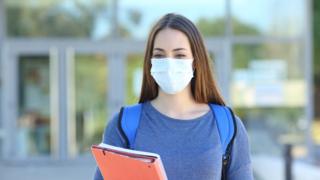 All graduates at Scottish universities should pay a financial contribution when they finish their studies, according to a think tank.
Reform Scotland also said students from EU countries should pay fees next year as the "survival" of the sector was at risk from the coronavirus crisis.
It comes after the body representing Scotland's 19 universities warned they could lose £500m next year.
Universities Scotland said funding structures had left the sector exposed.
The graduate endowment fee was scrapped for Scottish students in 2007.
However, fees are still charged to students from the rest of the UK and from outside the European Union.
Some universities to delay next academic year
Scottish universities 'could lose £500m' next year
A paper released by Reform Scotland said it was "fair" that graduates should pay back part of their tuition once they were…


Source news bbc.com, click here to read the full news.