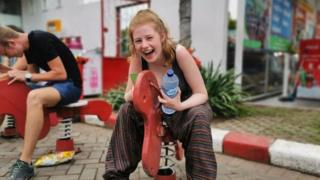 Cambridge University students found out this week that they would be attending virtual lectures and replacing face-to-face teaching time with FaceTime or similar video calls. Three students told us what the changes could mean for them.
"Obviously you get your hopes up", says Holly Lambe, 18.
"There's kind of that idealistic idea that university is the best years of your life and we'll obviously have a very, very different experience of it this year.
'Out of our control'
Ms Lambe, from Brighton, initially applied for a place at Cambridge in 2019 but the university deferred her entry until this year.
After going travelling and having a "great time on this gap year I'd…


Source news bbc.com, click here to read the full news.