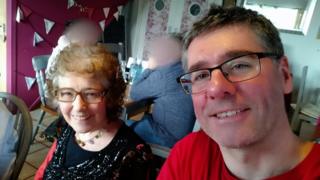 "A few hours before my mum died, I video-phoned and heard her calling out the names of her nearest and dearest. I soothed her and talked to her as she fell asleep. I don't think she ever woke up again."
BBC producer Andrew Webb wasn't able to visit his mother in hospital in the last days before her death.
Instead, he used technology to spend time with her virtually.
Similar stories are playing out around the world, as coronavirus restrictions prevent families from visiting desperately ill patients in their final days and hours.
Here, Andrew shares what happened to his mother, Kathleen Webb, and how he managed to stay connected with her…


Source news bbc.com, click here to read the full news.