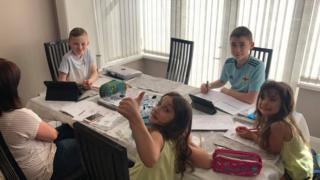 What is the mean and how is it different from the median? How did World War One start? What's an adverb? Where does photosynthesis take place?
If you've googled any of these questions over the past few weeks, you're not alone.
Every weekday morning, parents are looking for quick refreshers to help them teach their children at home – and we've checked the fastest-growing question-based searches in Google Trends.
So what have parents forgotten since they themselves went to school? Read on and find out the answers – along with links to the BBC's Bitesize lockdown home-schooling resources.


Source news bbc.com, click here to read the full news.