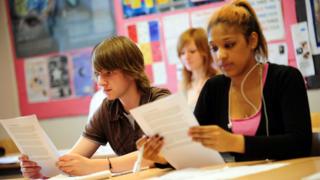 Universities across the UK are calling for emergency funding of at least £2bn, warning some institutions will go bust without it.
Universities UK says the coronavirus pandemic is threatening to sharply cut overseas student numbers and put universities in financial danger.
They are asking for controls on student numbers in each university, to keep fee income at similar levels to last year.
Universities are promising to honour any offers already made to students.
"Without government support, some universities would face financial failure, others would come close to financial failure and be forced to reduce provision," says a letter from higher education leaders to ministers across the…


Source news bbc.com, click here to read the full news.