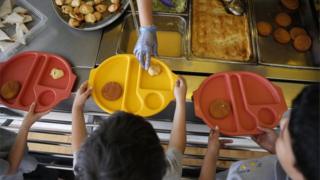 Families with children eligible for free school meals in England will be able to claim weekly shopping vouchers while schools are closed due to the coronavirus outbreak, say ministers.
The scheme will allow schools to issue vouchers worth £15 a week per child.
Headteachers have warned that even with the vouchers, some parents will struggle to feed their children.
But the Department for Education says the rate exceeds that normally paid to schools for free school meals.
Schools across the UK were forced to close earlier this month to all pupils, except the children of key workers such as doctors, nurses and supermarket delivery drivers, as well as some vulnerable children and those…


Source news bbc.com, click here to read the full news.