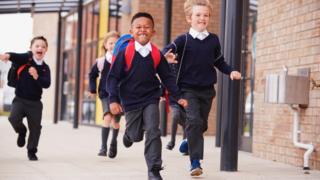 All schools in the UK closed their doors on Friday, and there's no timetable for when they might re-open.
Parents, who may need to work and juggle childcare, will have to fill the gap.
While no-one expects them to replicate school, there is plenty of online help to stave off boredom.
Will schools provide the resources?
If your school already puts work online, using Google Classroom or similar software, it is likely that this will continue.
Secondary schools generally make more use of this than primaries, and older pupils are more likely to be in the routine of checking it and completing work. They are also more likely to have their own laptops.
Some school are requesting older children follow their existing timetables, with some active…


Source news bbc.com, click here to read the full news.