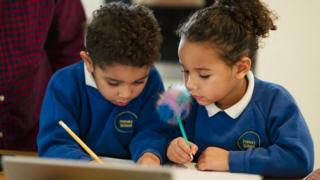 Many countries are closing schools as part of their efforts to limit the spread of coronavirus.
So, what's happening in the UK?
Why is my child's school still open?
At the moment, the government is advising schools to stay open.
But the government's chief scientific adviser, Sir Patrick Vallance, told MPs at a hearing on Tuesday afternoon that closing schools was still "on the table", as one of the measures that could be used to fight the virus.
The UK's approach is that children are not as vulnerable to the effects of coronavirus as adults.
The government is also concerned that closing schools would cause widespread disruption.
Many parents – including much-needed NHS staff – would have to take time off work to look after their children.
And there are concerns that if grandparents – a vulnerable group – were drafted in to help with childcare,…


Source news bbc.com, click here to read the full news.