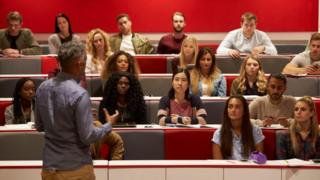 Salford, Bristol, Edinburgh, Nottingham and Southampton universities are among the latest to rearrange teaching and exams to limit the spread of Covid-19.
Measures include ending term early, online teaching and cancelling exams.
The moves came as six Oxford students were diagnosed with the virus, while St Andrew's and Bristol universities have each reported a case.
"I recognise many of you are understandably anxious," Nottingham's vice-chancellor told students.
Prof Shearer West said in a letter, which she asked students to share with friends and family: "I am writing to let you know what measures we are taking immediately to reassure you, protect your health and ensure that your learning can…


Source news bbc.com, click here to read the full news.