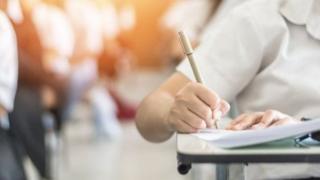 Twenty-five post-primary schools are to get extra places for new pupils in 2020.
The Department of Education (DE) has created 443 additional places to cope with an expected increase in demand in some areas.
Twenty schools have also been given 361 extra places in expectation of increased pupil numbers in 2021.
The department had previously warned of pressures on post-primary places in 2020 and 2021.
As a result they had asked principals to apply for temporary increases in their pupil intake for those years.
In 2019, 226 pupils had not got a post-primary place when the initial transfer process concluded in June and there was concern that number could rise this year.
The number of pupils due to transfer in 2020 is 24,017, compared to 21,732 in 2017 – a rise of more than 10%.
Those figures do not include pupils with statements of special educational…


Source news bbc.com, click here to read the full news.