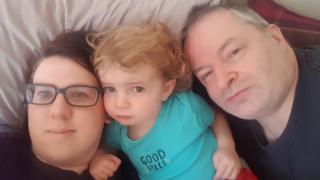 The government must act quickly to ensure unmarried parents can receive bereavement support payments, 18 groups have said in an open letter.
Means-tested payments of up to £10,000 are made to parents whose husband, wife or civil partner has died.
Last month, a landmark legal case found denying these to co-habiting partners was against human-rights law.
The government said losing a loved one was devastating and it was "carefully considering" the court judgments.
The prime minister has previously vowed to seek to "remedy" an "injustice".
Fall foul
Every year about 2,000 families with children lose out on the payments,…


Source news bbc.com, click here to read the full news.