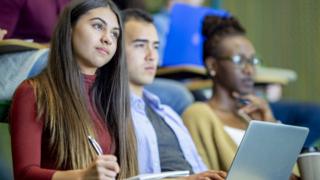 Higher pay still makes it financially beneficial to go to university for most students in England, says research from the Institute for Fiscal Studies.
But 20% are worse off after paying for courses, says the study commissioned by the Department for Education.
Over their working lives, male graduates on average gain by £130,000 and female graduates by £100,000.
Universities Minister Michelle Donelan says students and taxpayers needed to get value from their "investment".
The government has promised to tackle "low quality" courses.
But university leaders say there can be other forms of social and personal "value" from higher education, as well as measurements of…


Source news bbc.com, click here to read the full news.