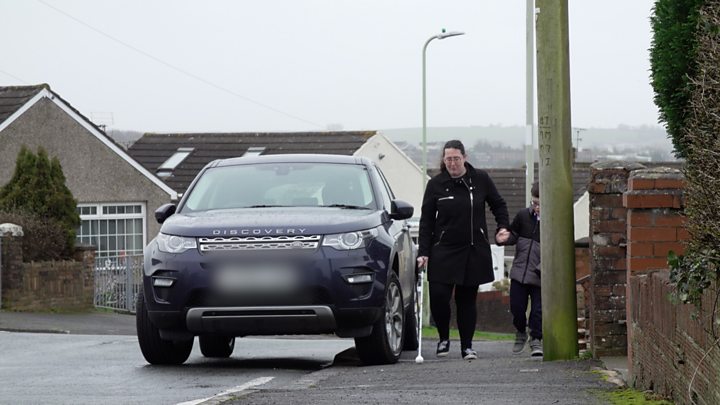 Banning "selfish" drivers from parking on pavements may not be the best way to improve access for people with disabilities, a minister has said.
Rhian Morris and her son Harley, seven, are both visually impaired. She wants Wales to follow Scotland and outlaw parking on pavements.
She said she had been sworn at after asking drivers to move their cars when on the school run in Bridgend.
But deputy minister for transport Lee Waters said there was no quick-fix.
He said: "We don't have clear-cut laws to be able to ban it outright and I'm not sure if an outright ban would be the right solution."


Source news bbc.com, click here to read the full news.