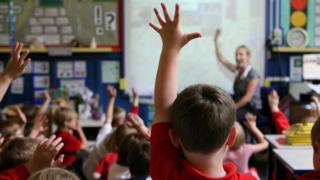 A council has approved the first state-funded Catholic school to be built in England for more than a decade.
Plans for the primary school at the new Hampton Water development in Peterborough were approved on Wednesday night, despite an 11th-hour challenge from three city councillors.
The school has been criticised over "discriminatory" selection criteria.
Jonathan Lewis, of Peterborough City Council, said: "Meeting local need is always the priority."
It will open to 90 children in 2022, growing to accommodate 630 pupils.
The government will pay 90% of the estimated £11m-£15m cost, with the city council contributing between £1.1m and £1.5m.
Campaigners said the decision was "discriminatory" for prioritising…


Source news bbc.com, click here to read the full news.