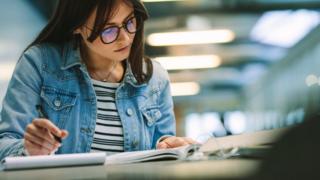 UK universities are using "gagging" clauses to stop students from going public with complaints of sexual assault, bullying and poor teaching.
Students said they felt pressured to sign non-disclosure agreements and one was told she would be expelled if she broke her contract.
Nearly a third of universities have used NDAs for student grievances since 2016, data obtained by BBC News shows.
Universities UK said NDAs should not be used to silence students.
Non-disclosure agreements, which were designed to protect business secrets, are legal contracts that stop people from sharing private information.
NDAs were also used in settling complaints of false advertising of courses, lack of disability support and accommodation issues, according to the data obtained under Freedom of Information laws by The Next Episode podcast.
The government said it was…


Source news bbc.com, click here to read the full news.