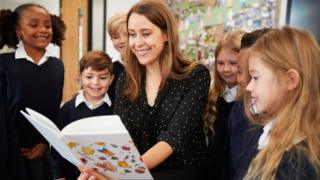 Close to half of primary schools in Wales are now rated in the best "green" category, according to the latest annual categorisation ratings.
They show 49% of primaries need the least support, 6% better than in 2019.
But the ratings also show 24 secondary schools (11.7%) fall into the "red" category, needing the most help.
This is one more school than last year and indicates a stubborn number of schools which need improving.
Full details for which school is in which category will be published later and will be available here.
The overall figures show:


Source news bbc.com, click here to read the full news.