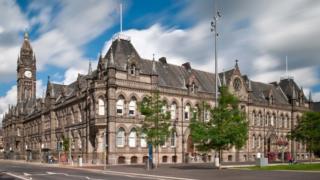 Middlesbrough Council children's services provision is "inadequate", a government watchdog has found.
Ofsted inspectors said the service had "deteriorated" since 2017 and there were "serious and widespread failures".
Children had been left too long in harmful situations, risks were not properly recognised and insufficient action was taken to help, they said.
Middlesbrough mayor Andy Preston has apologised and said there were "no excuses".
"The children and people of Middlesbrough deserve the very best and we have fallen way short of that," he said.
"We fully accept the inspectors' findings which are the culmination of a number of factors going back many years."
'Long standing…


Source news bbc.com, click here to read the full news.