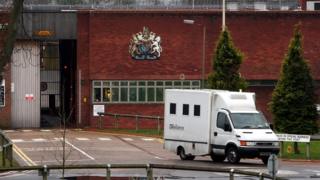 A boy at a young offenders institution was left to lie on a mattress on the floor of a "filthy" cell for more than 22 hours a day, a report has revealed.
The chief inspector of prisons in England and Wales, Peter Clarke, said a practice of separating children from their peers at YOIs amounted to "harmful solitary confinement".
He said the policy had "fundamental flaws" and was a risk to mental health.
The government said it would be making "immediate changes".
Inspectors looked at five YOIs, holding about 600 men and boys aged 15 to 18 – Cookham Wood in Kent; Feltham A in west London; Parc in south Wales; Werrington in Staffordshire, and Wetherby and Keppel in West Yorkshire.
Mr Clarke said 57 offenders had…


Source news bbc.com, click here to read the full news.