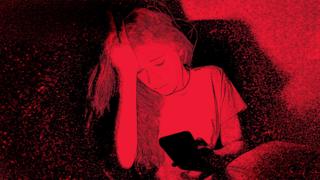 Girls aged between 11 and 13 are increasingly being tricked and coerced into performing sexually over their own webcams, data suggests.
The Internet Watch Foundation said 80% of the sexual selfies it found in its relentless trawl for images of child sexual abuse were of children this age.
The charity took action on 37,000 self-generated images of children last year. About 30,000 were of adolescents.
Its chief executive said the number of cases was growing at an alarming rate.
Reading messages
Susie Hargreaves described the distribution of such images and films, often self-made in domestic settings, as a "national crisis".
Often children were seen looking into cameras, reading messages asking them to do something and complying.
The IWF said of all web pages featuring images of child sexual abuse, a third consisted of self-generated images, mostly by girls in a domestic setting.
Ms Hargreaves said: "These are images and videos…


Source news bbc.com, click here to read the full news.