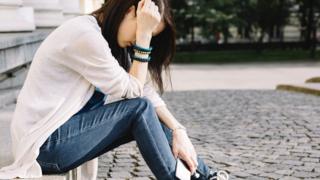 More than a quarter of young people referred to specialist mental health services in England are rejected for treatment, says a think tank study.
The Education Policy Institute (EPI) says 133,000 were turned away last year, including people who had self-harmed or experienced abuse.
The report warns of average waits of almost two months and a system struggling to cope with the demand.
An NHS spokesman rejected the report as a "flawed analysis".
"The NHS is actually ahead of its target on ensuring as many children as possible receive mental health care – seeing an extra 53,000 children, teenagers and young adults last year, a 14% increase on the year before," said the NHS spokesman.
The NHS accused the report of using misleading measurements – arguing that it was wrong to assume that young people not given treatment by NHS mental health services were…


Source news bbc.com, click here to read the full news.