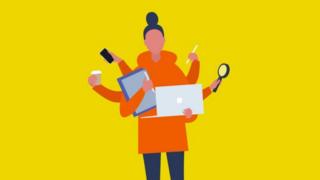 A scheme that can get you a globally-recognised qualification or a convenient way of employing cheap labour?
Apprenticeship courses have come under the spotlight following a report from an education think-thank.
The EDSK says half of the courses offered in England are "fake" and the scheme was "descending into farce".
But a Department for Education spokeswoman said the schemes are becoming "better quality".
An apprenticeship gives people the chance to work in a job that pays a salary, gives them hands-on experience and training opportunities.
Radio 1 Newsbeat spoke to two young apprentices who had very different experiences being on…


Source news bbc.com, click here to read the full news.