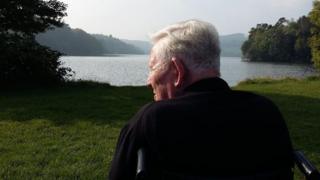 I'll never forget the trifle. It was my father's one offering to the Christmas dinner menu – indeed pretty much his only culinary contribution throughout the calendar year.
Shop-bought sponges, tinned fruit, jelly and copious quantities of cream were hardly going to make it into a Heston Blumenthal recipe book.
But yet the finished product was presented with all the pride of a caveman who single-handedly had taken down and cooked a woolly mammoth.
It was great, and so was my dad, also called Joe, but this year – like countless other fathers, mothers and children – the chair he sat in will be empty.
Ideally, Christmas is all about celebrating with our nearest and dearest, but the reality for many is that that…


Source news bbc.com, click here to read the full news.