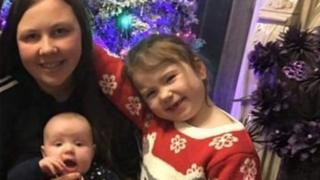 A Christmas outfit recycling scheme has helped 30 families find nativity costumes.
The donate and swap initiative was set up in Torfaen to help parents find a free outfit for their child's school play.
After the success of a similar scheme for school uniforms, Samantha Price from Pontypool thought it could help those struggling.
A Facebook group attracted more than 1,000 members in a week.
"It's a good way of recycling clothes which you don't need anymore," said the mother-of-two.
"Children grow out of clothes so quickly and a lot of the time, the outfits are still in good condition."
The group allows people to donate and give clothes by getting in touch online and arranging to meet or send them through the…


Source news bbc.com, click here to read the full news.