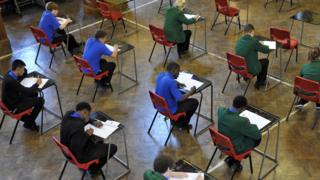 An east London secondary school with high levels of deprivation is paying for private tuition to help pupils with their GCSE exams.
Urswick school in Hackney is buying one-to-one lessons with its "pupil premium" money, given to schools to support disadvantaged pupils.
Assistant head Naomi Dews said her pupils should not miss out on private tuition available to richer families.
"Why should they be penalised by where they're born?" she said.
Funding pressures
But the National Education Union says schools "should not have to resort to using pupil premium money to provide tuition".
The union's co-leader Kevin Courtney says schools should have enough funding for their own staff, without having to use the pupil premium to buy in additional support.
Although parents might pay for…


Source news bbc.com, click here to read the full news.