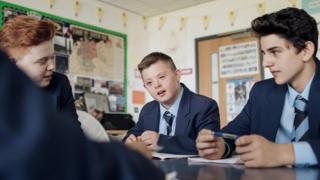 Schools in England facing the greatest financial difficulty should be prioritised in government spending pledges, the think tank Reform says.
Its research finds that while over a quarter of local authority funded-secondaries were in the red in 2018/19, over a third had "excessive surplus".
Reform says this variation in finances shows a need for "targeted funding".
Ministers have announced plans to increase state school spending in England by £7.1 billion by 2022/23.
Reform, a think tank for public service reform, says the accounts for these council-run schools "show a complex picture".
It finds that 28.3% of secondary and 7.8% of primary schools were in deficit in the last academic year, with average shortfalls of £570,000 in secondaries and £56,000 in primaries.
But its analysis also finds 70% of secondaries and 90% of primaries reported a…


Source news bbc.com, click here to read the full news.