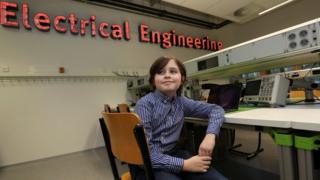 A Belgian child prodigy who had hoped to graduate from university in the Netherlands this month has dropped out.
The parents of Laurent Simons, nine, wanted him to graduate before his birthday on 26 December so he could be the first university graduate under 10.
But Eindhoven University told them there were still too many exams Laurent needed to take before then.
His parents refused an offer of a mid-2020 graduation date, and immediately removed him from the course.
Laurent was supposed to complete the three-year electrical engineering degree in just 10 months so he could meet his birthday deadline.


Source news bbc.com, click here to read the full news.