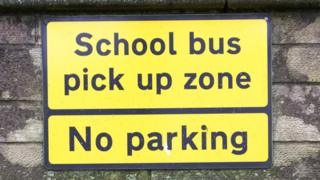 The claim: EU state aid rules cause "real difficulties" for the operation of school bus services.
Reality Check verdict: The EU has special rules to allow subsidies for things like this. We haven't been able to find any examples of "real difficulty" being caused in cases like this because of EU state aid rules.
Prime Minister Boris Johnson has talked about European Union (EU) state aid rules and how, after Brexit, he plans to do things differently. He said "the ramifications of EU state aid rules are felt everywhere" and gave this example:
"Buses taking kids to school or helping to move disadvantaged people around the community are facing real difficulties because of some EU state aid rules."
What is state aid?
State aid is financial assistance (subsidies) given by the government to companies or other organisations that has the potential to distort…


Source news bbc.com, click here to read the full news.