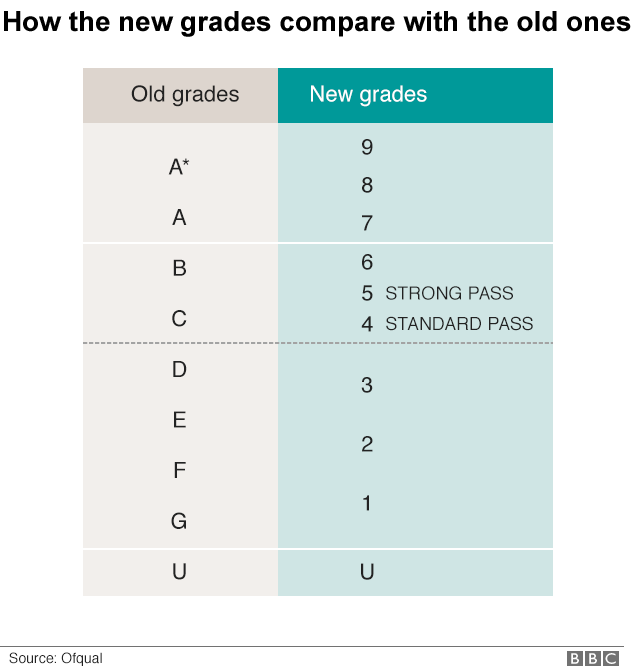 The new GCSE system in England is in danger of "further disadvantaging the disadvantaged", research for the social mobility charity Sutton Trust finds.
The study says grades for disadvantaged pupils fell slightly, compared to their peers, by just over a quarter of a grade across nine subjects.
These pupils were also less likely to get a 9 grade – with 1% achieving this compared to 5% of wealthier children.
The charity says ministers must monitor the long-term impact of the reforms.
The report – Making the Grade, by Professor Simon Burgess from Bristol University and Dave Thomson from FFT Education Datalab – assesses data from pupils at state-funded schools from 2016 to 2018.
It counts disadvantaged pupils as those "eligible for free school meals (FSM) at any point in the six years up to and including the year in which they reached the end of Key Stage 4".
The researchers say it is at the grade 5 boundary where most of the…


Source news bbc.com, click here to read the full news.