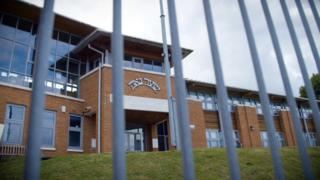 Two Orthodox Jewish secondary schools in London have been accused of pressurising parents into taking their children out of sex education lessons.
The BBC has seen an email and heard a recording of the state-funded schools explaining how to withdraw pupils from mandatory relationships and sex education classes, which begin in 2020.
One school referred to a wish to stop the teaching of LGBT issues.
But it said "accusations of coercion" were "entirely false".
'Disgusted'
The email, sent to the Victoria Derbyshire programme by a mother who wished to remain anonymous, shows her daughters' school – Lubavitch Senior Girls' School in north London – asking parents to "prevent" relationships and sex education (RSE) classes.
"The problem is the…


Source news bbc.com, click here to read the full news.