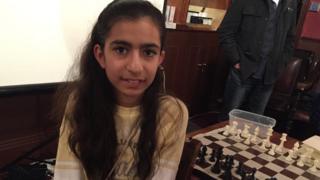 The number of under-11s joining high-IQ society British Mensa has risen by more than half, from below 200 five years ago to 319 this year.
Overall, the number of children joining has risen from 1,344 to 1,956.
They have to pass a test Mensa says puts them in the top 2% of the population.
And a number of British Asian children have made global headlines after the Indian media has picked up on their success.
Jiya, 11, says: "When I went into the room to do the test… I looked around and everyone was so much older than me.
"When the test came, I did my best and it turned out I did pretty good.
"My friends were really happy for me and they encouraged me a lot and they were like, 'well done'.
"And it was really surprising when they asked for my autograph because I was like, 'I see you every…


Source news bbc.com, click here to read the full news.