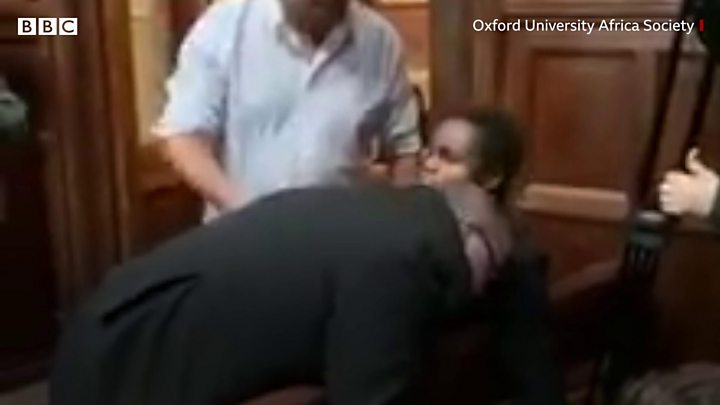 The president of Oxford Union has resigned over a row involving a blind student who was "violently" removed from a society debate.
Ebenezer Azamati was "accosted" by a security guard when he tried to return to a seat he had earlier reserved before the discussion on 17 October.
On Saturday, he was cleared of any wrongdoing.
President of the society Brendan McGrath apologised for his "mistakes" and resigned.
Postgraduate student Mr Azamati, from Ghana, said his treatment made him feel "unwelcome in the union, Oxford and even the country".
After the charges against Mr Azamati were successfully appealed, Mr McGrath apologised to the Africa Society "for the distress and any reputational damage" to the student.
Helen Mountfield QC, representing Mr Azamati, had said there were ongoing talks with the union over what…


Source news bbc.com, click here to read the full news.