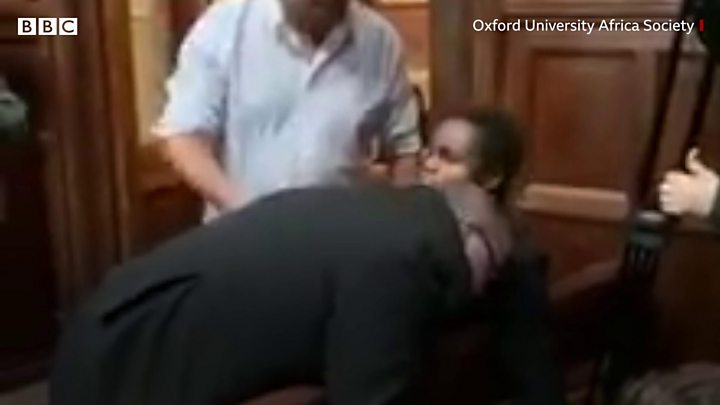 A blind student who was "violently" removed from a prestigious debating society has been cleared of any wrongdoing.
Ebenezer Azamati was "accosted" by a security guard when he tried to return to a seat he had earlier reserved before the debate on 17 October.
He said he was "very pleased" that claims of "false violent disorder" were retracted by the Oxford Union.
The union has been asked for comment.
The postgraduate student from Ghana said his treatment made him feel "unwelcome in the union, Oxford and even the country".
The Oxford Union, which is independent from the university, has a tradition of hosting debates and speakers stretching back to 1823.
Mr Azamati, who is visually impaired, was "forcibly and violently prevented from re-entering the union to resume his seat" before a debate, according to the…


Source news bbc.com, click here to read the full news.