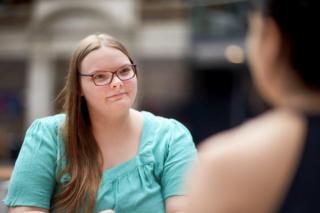 Very early on, social workers decided the family home was not a safe place for Kerry.
"There was lots of drug and alcohol abuse, as well as domestic violence towards my mum. I got taken into care at the age of four."
The rest of her childhood and teenage years were spent in foster-care placements and children's homes in Kent.
'Scary and bewildering'
It was hard to build strong relationships. "I was constantly waiting for the next move," she says.
Kerry remembers each change being "scary and bewildering".
"You don't know if it's going to be a good placement or a bad placement."


Source news bbc.com, click here to read the full news.