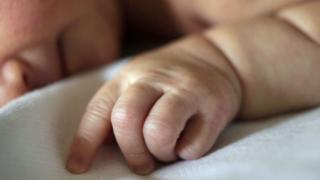 Almost one in 50 of those officially classified as "children in need" in England have not yet been born.
More than 7,000 of such vulnerable children have been put into this category before their birth, an analysis of government figures shows.
The number of "unborn" recorded in the total of vulnerable children has almost trebled in the last eight years.
The most common concerns were neglect or abuse – and that children were being born into "dysfunctional families".
Domestic violence
The Department for Education recently published annual figures showing there were 400,000 so-called "children in need".
These are children about whom there are concerns about their health or development, and who are at risk of being…


Source news bbc.com, click here to read the full news.