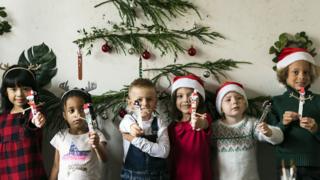 Election officers have hit back angrily at calls from the education secretary for general election polling stations not to be placed in schools.
Gavin Williamson wanted to avoid disruption to school nativity plays and Christmas concerts, which could clash with the 12 December election day.
But election officers have written to the education secretary to express their "extreme disappointment".
They say in many areas there are "no alternatives" to using schools.
This week Mr Williamson wrote to returning officers telling them that councils would be funded to find alternative venues for polling stations – and not to use schools as places to vote.
Manger danger
He said he wanted to make sure that "long-planned and important events" in schools at Christmas, such as plays and carol concerts, would not have to be cancelled.
Nativity play warning over school…


Source news bbc.com, click here to read the full news.