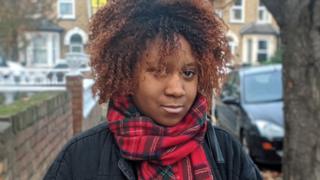 If a young person lost their sight, you might think it would be straightforward enough to get special needs funding.
But Kezia, from Leyton in east London, has been struggling to get support for a specialist place.
Now aged 23, she began to have trouble with her sight when she was taking her GCSEs.
At first she thought it was an eye infection, but in a matter of days she had gone blind in one eye and was losing vision in the other.
"I was in denial for a long time, I couldn't deal with it," she said.
In hospital she was diagnosed with "neuromyelitis optica", a rare condition which affects the spinal column and optic nerves.
Independent living
The idea of losing sight in one eye and having deteriorating vision in the other…


Source news bbc.com, click here to read the full news.