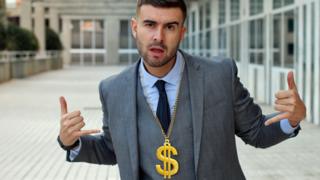 Narcissists might have "grandiose" delusions about their own importance and an absence of "shame" – but psychologists say they are also likely to be happier than most people.
An ongoing study of narcissism by researchers at Queen's University Belfast has found such people might infuriate others but are less likely to be stressed or depressed.
Psychologist Dr Kostas Papageorgiou says negative responses to narcissism can overlook the positive benefits to the narcissists themselves.
The researchers have been trying to understand why narcissism appears to be "on the rise in modern societies" – in politics, social media and celebrity culture – if it is also seen as being "socially toxic".
'Little shame or guilt'
They define narcissists as being likely to "engage in risky behaviour, hold an unrealistic superior view of themselves, are over-confident,…


Source news bbc.com, click here to read the full news.