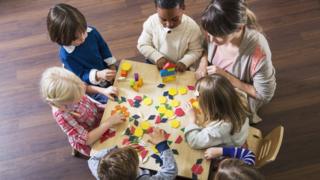 Ministers have been told to publish details of how they calculated funding for free and subsidised nursery places.
The Information Commissioner ruled in favour of early years providers after a long-running dispute with England's Department for Education over grants.
The Early Years Alliance and other groups claim the funding for so-called free places is too low, causes nursery closures and limits availability.
The government has repeatedly stressed how much it is investing in childcare.
Neil Leitch, chief executive of the Early Years Alliance, welcomed the ruling requiring the DfE to provide evidence for their claim that funding rates are adequate.
He said: "Week after week, we are seeing more and more nurseries, childminders and pre-schools across the country being forced to shut their doors as they simply cannot cope with the ongoing lack of…


Source news bbc.com, click here to read the full news.