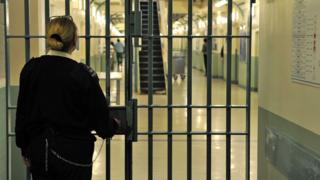 Prisoners serving long sentences should be able to take out student loans to pay for degree courses, a report from the Open University and Higher Education Policy Institute says.
They say improving inmates' education would cut reoffending rates and so reduce the overall cost to the public.
Prisoners would need to borrow £18,000 for tuition fees for a distance-learning Open University degree.
The Department for Education says there are no plans for a change of policy.
Currently, only prisoners within six years of release are eligible for student loans to cover tuition fees in England and Wales, which Higher Education Policy Institute (Hepi) director Nick Hillman said "beggars belief".
"Prisoners who seek to improve their education are positive role models for other prisoners and are less likely to reoffend on release," he said.
"So it is hard to imagine anyone on either the right or left of politics could want the current…


Source news bbc.com, click here to read the full news.