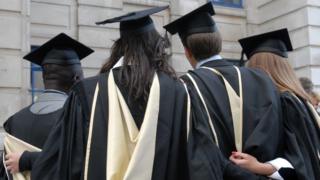 Racial harassment is "a common occurrence" for many students in England, Scotland and Wales, Britain's equalities watchdog says.
Victims' grades and mental health too often suffer and some quit altogether, according to an Equality and Human Rights Commission report.
But too many universities fear facing up to the issue will harm their reputation, the authors say.
In response, Universities UK pledged "urgent steps" on racial harassment.
The EHRC carried out in-depth interviews with students and staff, commissioned a survey of a representative sample of more than 1,000 students and sent a questionnaire to universities.
The report says about 13% of the students questioned had experienced racial…


Source news bbc.com, click here to read the full news.