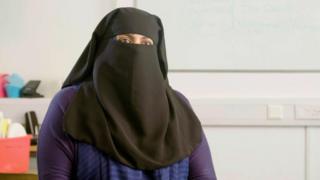 The head teacher of an unregistered school, prosecuted for operating it illegally, has said it has a "unique" approach and will remain open.
Nadia Ali, of Ambassadors High, in Streatham – which an inspection found "wilfully neglected" safeguarding – was given community service last month.
She called the pupils "happy learners" and denied it was breaking the law, as it was now open 18 hours a week only.
Ofsted has urged improved legislation to deal with unregistered schools.
By law, any institution with more than five full-time pupils has to be officially registered and inspected. Government guidance defines full-time education as more than 18 hours a week.
The south London school, which describes itself as having an Islamic ethos, says it…


Source news bbc.com, click here to read the full news.